Our Former Pastor and First Lady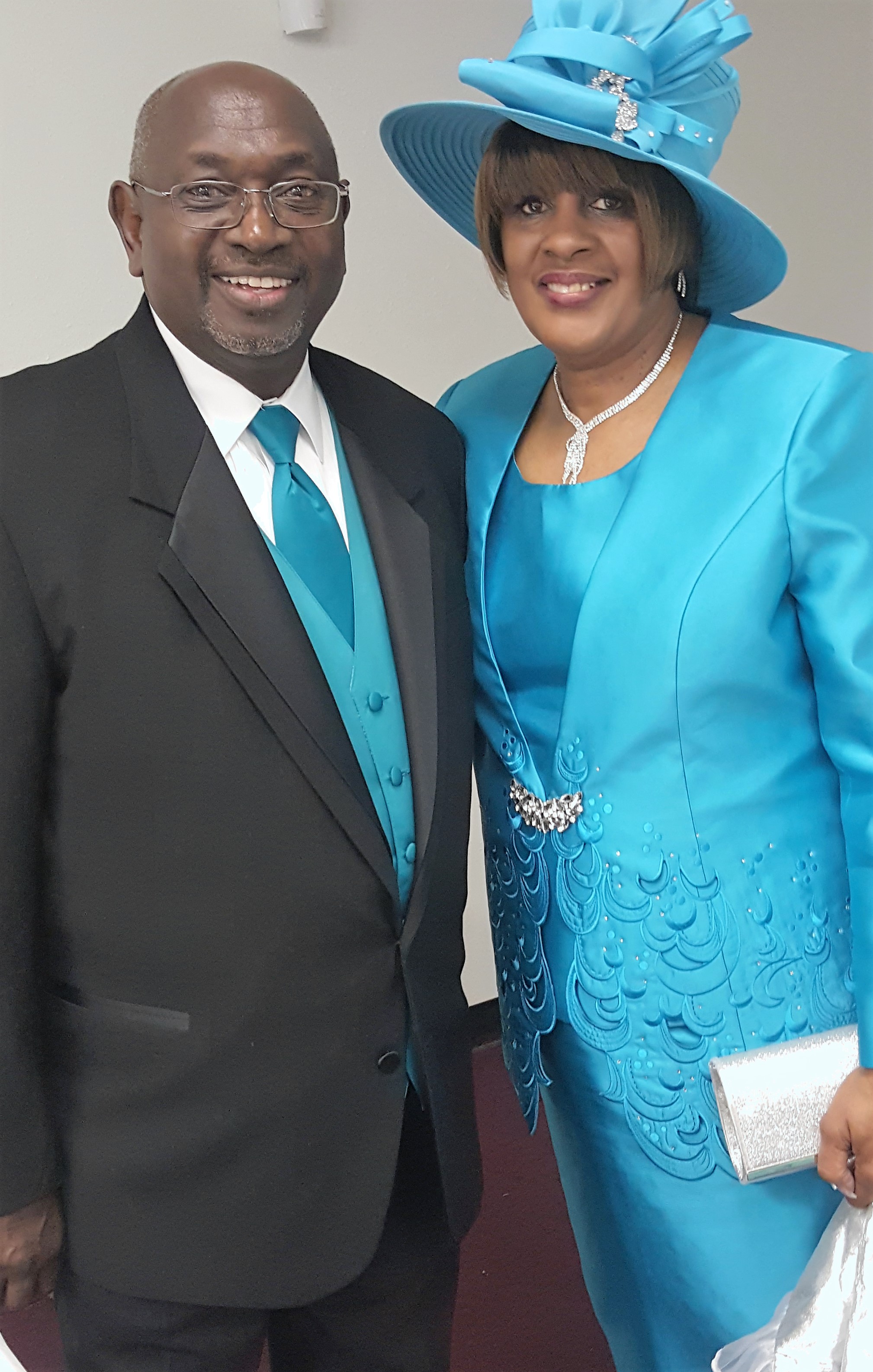 Pastor is Jesse T. Hardeman, Sr. is a native of San Antonio, Texas and was educated in the public school system of the city. He graduated from Geo. W. Brackenridge in 1971. He grew up in the Mt. Sinai Baptist Church under the leadership of Rev. Rufus Wilson. He served in the United States Army for eight years.
He accepted his call to the gospel ministry in 1980, and later returned to the classroom and continued his education by attending Guadalupe Baptist School of Religion where he received his Bachelor of Theology degree as well as his Master of Theology. He also received a Certificate of Theology from the Interdenominational Theological Center, Morehouse Division in Georgia.

In December 1985, Rev. Hardeman was recommended by the outgoing pastor, Rev. James M. Lawson, Sr., to succeed him as pastor of Greater New Mt. Zion. The small congregation unanimously accepted him. He served tirelessly and the congregation thrived.

Under his leadership, two church buildings were constructed to accomodate the growing membership. He licensed seven ministers (Willie B. King; Dedric M. Morris; Julius Sheppard; Aaron J. Bailey, James E. Mason, Jr.; Christopher K. Warren and Tony Grant). One minister, Julius Sheppard, was later ordained, after being called to pastor a local church. Nine deacons were ordained under Pastor Hardeman: Odell Ollison; Willie B. King; Timothy Anderson, Sr.; Willie Anderson; Gregory Owens; Jackie E. Johnson; Bobby R. Bailey; Joe W. Jones and Amos Kingsberry.

Pastor Hardeman married the former Sharon L. Williams in 1974, and they are the proud parents of three lovely children -- Jesse Terrell, Jr., Tera Ja'Nette, and Terrance Jermaine. They have also been blessed to be the grandparents of five handsome grandsons -- Deven, Teyon, Mikhail, Michael, Jermaine Jr. and two beautiful granddaughters, Dheja Ranee Davis and Khyla Hardeman.

First Lady Sharon is also a native of San Antonio. She grew up in Mt. Sinai Baptist Church, as well. She attended the local schools and graduated from Brackenrige High School in 1968. During her work career, she was recognized in 1970 as the first black female to be hired and sworn in as a deputy sheriff in the Criminal Warrant Division of the Bexar County Sheriff Department, by Sheriff William "Bill" Hauck.

Pastor and First Lady Sharon are truly believers of God and believe that family means much. A family that prays together stays together. They have much love for their parents, siblings, children, grandchildren, sisters, brothers, nieces, nephews, brother-in-laws, sister-in-laws, aunts, uncles, grandparents and their church family.

More than three decades of service as the under shepherd of this flock ended when Pastor Hardeman retired on December 31, 2019. We thank God for their 34 years of dedicated service!